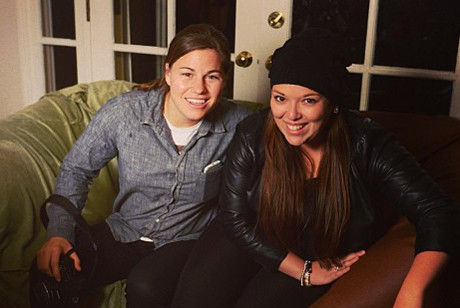 ---
Veteran producers Lauren Avinoam and Lauren Hogarth have teamed to form Los Angeles-based production banner Moving Pictures, which they are launching at Cannes.
Avinoam and Hogarth produced coming-out drama "Fourth Man Out," starring Chord Overstreet ("Glee"), Jon Gabrus, Parker Young and Evan Todd. They are shopping that title, which has been selected to premiere at the Seattle Intl. Film Festival, at Cannes.
They've also teamed on "Ask Me Anything," starring Britt Robertson, Justin Long, Christian Slater and  Martin Sheen, which was distributed by eOne Films in the U.S., and the documentary "Fat to Finish Line."
Moving Pictures is focused on developing and producing international independent pictures with moderate budgets, with the goals of discovering new talent and creating socially relevant dramas and documentaries.
"We're so honored to have worked with several talented young directors and actors, and we are very excited to launch our company and continue to develop personal films that connect with audiences globally," said Avinoam, who started her career in film acquisitions and festival strategy at Ouat Media as  a veteran Los Angeles-based festival planner.
The duo are  represented by Ramo Law Group.
---